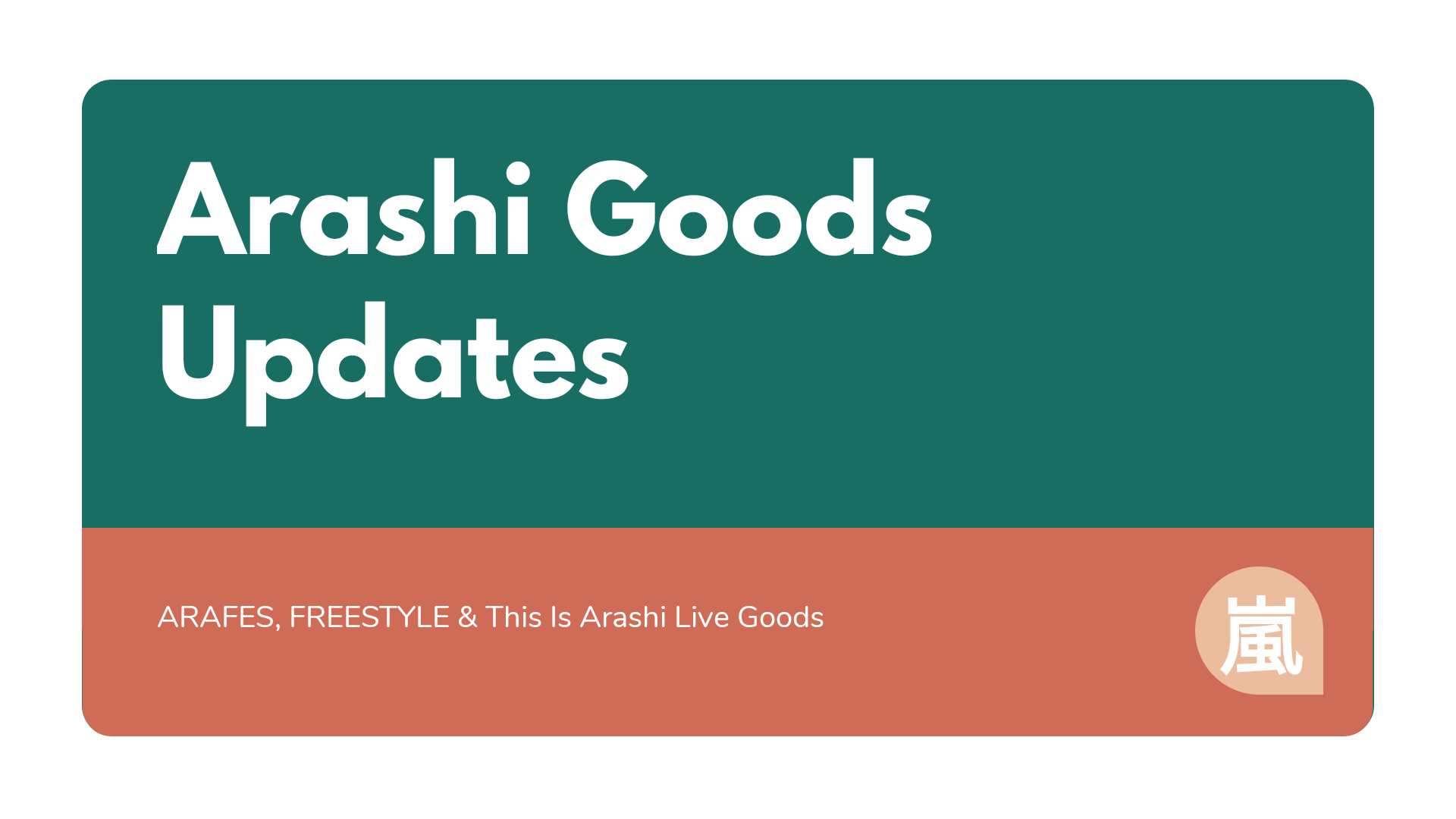 According to Johnny's Shop & Event Shop that a various number of goods are expected to be available only by end of January.
This is Arashi Live goods
Because of this number of goods are yet to be received from them due to the order combination includes items listed above. I expecting all goods for batch 1 and 2 of both ARAFES and FREESTYLE in February 2021.
As of This is Arashi Live Goods, I already made the purchase on 25 Nov 2020 and 30 Nov 2020 in hope for the goods to arrive before the end of the year but at this point, there is a high probability that won't happen as well.
Also today, I already made the purchase for orders made between 1 to15 December 2020. The order made after today will be placed on 31st. Given the timing, ETA is between February and March 2021.
I know some of you have been waiting for a long time, I wish I can do a lot more at this point.
So sorry to keep you waiting 🙇‍♀️🙇‍♀️🙇‍♀️
2 January 2021 Updates
All order has been placed yesterday. All orders ETA is the end of Jan - Feb.

Johnnys also has informed that TIA's Shopping Bag, Eco Bag, Mug & Mini Speaker will be delivered by the end of Mar - April. I ordered these items separately to avoid other goods to be affected.
8 February 2021 Updates
I have received 2 out of 6 boxes containing ARAFES and TIA goods so far. Hopefully to receive the rest by this week.